"Hear from the mouth of our Sankalpians on how they have GROWN"

Urmila Gaikwad
Project Lead
Urmila Gaikwad
Project Lead
The most motivating factor about being a part of Sankalp is that after having worked here for over 5 years now, still each day feels like a new one. Sankalp has given me a lot of opportunities to work in different domains for many domestic and international projects. Our strength is the ownership on the tasks taken by the resources assigned to them. Employees are valued for their work and sincerity. I've learnt a lot in terms of professionalism as well. I'm indeed happy to be a part of Sankalp.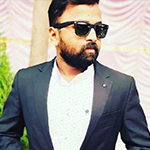 Vishal Desai
Sr. Sales Manager-International Business
Vishal Desai
Sr. Sales Manager - International Business
I love working at Sankalp because of its open culture and fun-loving environment. I have been able to develop myself both 'personally and professionally'. Sankalp is a nice place to work with colleagues and superiors are always ready to provide their support. The 5 years that I have spent in Sankalp has been fruitful and I have improved a great deal as a professional.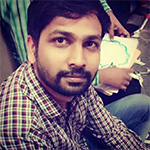 Ujwal Kale
Project Lead
Ujwal Kale
Project Lead
It's been quite a good experience working with Sankalp for past almost 6.5 years now here the most encouraging part for employees is that it is willing to nurture talent from within and give them opportunities and hands-on-experience in new areas. Everything I have done here has helped me mature as a professional as well as an individual. I have been among the lucky few who are part of Sankalp family and have enjoyed an amazing work culture which plays an important role in extracting the best out of me.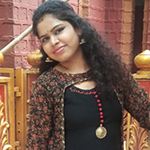 Priyanka Gawade
Sr. Web Designer
Priyanka Gawade
Sr. Web Designer
It's been 6 years that I have been working in Sankalp and it has proved to be a good experience for me. As a designer I get a lot of creative freedom while designing & while working on various projects. Even we get opportunity to work for international clients, as international website & designing standards are quite different than Indian Market. As we have an open culture, I also get a lot of healthy and creative criticism from fellow employees. I am very happy to be a part of an organization that helps me grow and enhance my skills. All in all, Sankalp is great place to work!
Vaibhav Yelne
Business Analyst
Vaibhav Yelne
Business Analyst
It's been an amazing experience working with SANKALP for past almost 1.5 years now. During my tenure I found work environment is friendly, inspiring and excellent support from colleagues. The company offers an open and flexible work place with great professional values. The daily work challenges just seem to melt away with supporting mentors, colleagues and an excellent work culture, boosting every individual to give their best at all times. I am sure that with the quality of Team Work, Vibe, Encouragement, Respect & Resources available @ SANKALP,I still have a lot to learn & to achieve here.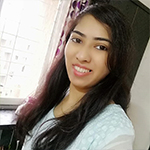 Sneha Nirgude
Senior Business Analyst
Sneha Nirgude
Senior Business Analyst
Sankalp is an organization for its employees and by its employees. The best part of being a part of this company is that it not only offers opportunities for those who have talent and wish to grow professionally, but also facilitates such efforts. I have been with the company since 2014 and the journey so far has given me exposure to all facets of my area of expertise, confidence to explore higher levels of achievement and the ability to accomplish professional excellence. The growth path from a Trainee Business Analyst to a Senior Business Analyst has been full of challenges and learning. It's really honor to work for a company that encourages growth in every part of your life.